Indian women are everywhere! The Indian women are always done right for the India.They are actually the Shining hopes for India.There are list of great  Women whose Achievement made the india proud.
#  Amrita Devi
Amrita Devi was a brave women from Rajasthan India.She fought against the falling of trees by Maharajah at Jodhpurs for scarifying her life  for three her three daughters.
source 

JatLand
#  Phoolan Devi
The phoolan devi is popularly Known as "Bandit queen".She became the moll of a gang leader of a group of bandits at a young age.She took banditry in her own hands and became the leader of the group .But unfortunately she was Murdered when she became the MP by rival bandits.

source 

The Better India
#  Chanda Kochhar
She has been  the most Powerful women at Asia -Pacific regions. And also  stands first among other Indian women.She was also awarded at Padma Bhusan Award in 2010. She also horned by the Indian government, for providing the best services to the banking sector.
source 

The Financial Express
# Asha Roy
Being a daughter of Vegetable Seller. She is the awarded for the  fastest Indian on the track, setting a record at the National Open Athletics Championship in Kolkata in 2011.
source 

Teluguabroad
#  Kalpana Chawla
Kalpana chawla was the first Indian-born woman to fly in space. Chawla was the youngest of four children. Chawla obtained a degree in aeronautical engineering from Punjab Engineering College before immigrating to the United States and becoming a naturalized citizen in the 1980. She passed away in the infamous Columbia disaster in 2003 .
source 

Space.com
#  Reena Kaushal Dharmshaktu
meena Kaushal Dharmshaktu a mountaineer from Delhi. She was the first woman to reach the southern most tip of the word, the South Pole, all in 38 days. She carried 80 kg of load on their backs  through one of the coldest and most desolate regions of the world.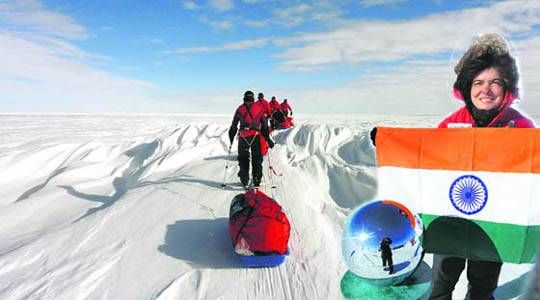 source 

Tribune India
Read more