Environmental noise is nothing but the bad outdoor noise majorly caused by machines, transportation systems, or simply us 'humans.' It is known for a fact that background noise levels higher than 60 decibels can give rise to problems like hypertension, diabetes, obesity, heart attacks, strokes, and death.
We've all surrounded ourselves in the metropolitan life. But talking on a general note, the noise pollution has significantly increased over the last couple of years, especially in the top-tier cities like Mumbai, Chennai, Bengaluru, Delhi and the list goes on.
Here is a list of top five noisiest cities in India, is your city one of them? Let's find out:
#Mumbai

Mumbai is one of the noisiest cities in India, with highest recorded noise level being 123.2 decibels during Ganeshutsav. Vehicular noise is the top source of noise pollution in Mumbai. On an average, the city's noise pollution level stays around 71.25 decibels, which is considered relatively high. Use of pressure, multi-tone or musical horns in vehicle makes the city nosier.
The capital state of India is not far away from competition when it comes to noise pollution. Delhi's noise pollution levels are between 64-70 decibels on an average day. Lack on pavements and footpath in cities, this make pedestrian to walk on the roads which increases congestion on the road. Honking , people here in India honk too much most of the time unnecessarily and the list goes on.
#Bengaluru
Bengaluru is giving edge to edge competition to cities like Mumbai and Delhi. Its average noise pollution levels vary between 63-69 decibels, which is considered to be high. Noise level were measured including industrial areas such as International Tech Park, Bommasandra and Yelahanka; commercial areas and the list goes on.
#Kolkata
Kolkata is famous for traffic jams and pollution.The average noise pollution levels in the city are higher than the average limit. The noise levels in Kolkata range between 61-65 decibels. The major source of noise pollution is the noise created by roads traffic, aircraft, railroads, construction, industry, noise in buildings, and consumer products.
#Lucknow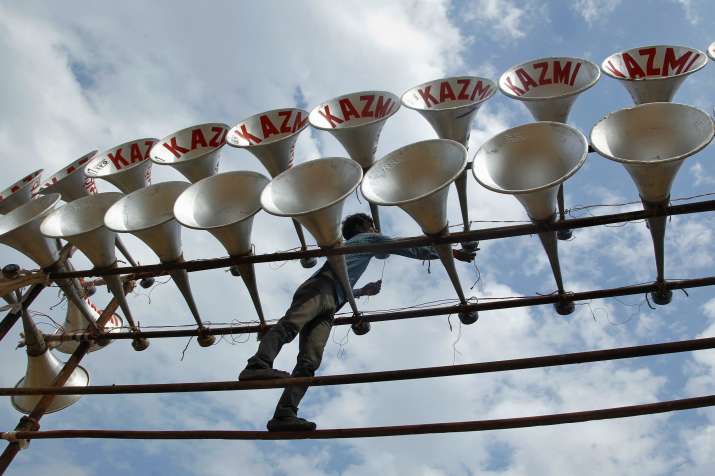 People don't realize that noise is the hidden enemy of man. It affects your entire body.
Horn, not OK, please
Also Read