Deshna Jain
The 20-year-old girl from Madhya Pradesh won the Miss India title after competing against 80 contestants from 20 states. Additionally, she had done India proud by becoming the 3rd Runner-Up at the 8th Miss Deaf International in Taiwan. Deshna discovered her drive for modeling when she was named first runner-up at Miss Antriksh, a beauty pageant in Indore where, unlike her, the contestants were not hearing-impaired. It's the first time since 2009 that an Indian has won any title in the much coveted Miss and Mister Deaf International pageants. At 20, she is also the youngest contestant to take part in the event.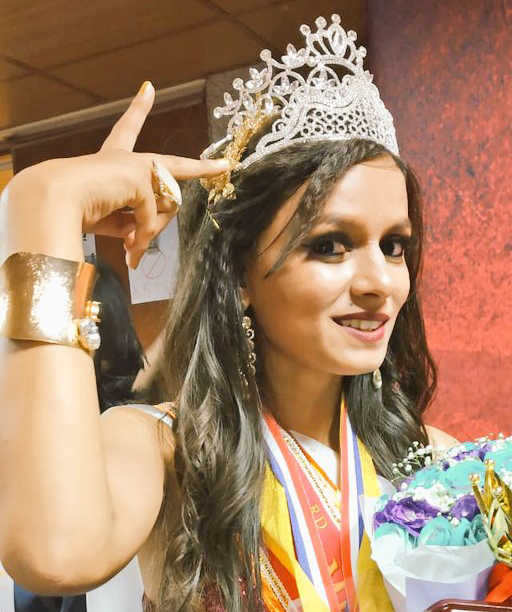 A Passionate Dancer
Desha's hearing impairment began at birth — she doesn't know what music sounds like. That hasn't stopped her from being a passionate dancer. In fact, if she was not a model, she would consider becoming a professional dancer instead.
"I can copy steps from my dance trainer. I also practice cool dance moves by watching YouTube tutorials. In a group performance, I use my fellow dancers as reference to stay in sync. Above all, I can feel dancing!"- 

Deshna Jain
"Girls Need to Complete Their Education"
Deshna is a strong advocate for girls' education, especially girls who have a hearing or any other kind of impairment. She feels that for people like her, education can lead to much-needed empowerment.
"I know many deaf girls who are married off early, after studying till 8th, 10th or 12th only. I am strongly against it. I want them to complete their education, get a job, earn for themselves and then maybe settle in a happy married life. Many of the deaf girls I know are victims of abuse… beaten at home. They aren't educated enough, strong enough, to defend themselves."-  

Deshna Jain