From the modest Maruti Gypsy to Rolls Royce Phantom the B-town celebrities own the most expensive and lavish car. Have a look at the lavish car these celebrities love to drive.
#Amitabh Bachchan
Shahenshah of Bollywood Amitabh Bachchan owns a Rolls Royce. The numbers of Big B's cars add up to the number 2. Numerologically, Big B is a number 2 as his date of birth is October 11.
#John Abraham
John Abraham is more of a super-bike fanatic, he owns several luxury cars. John is a proud owner of black color Lamborghini Gallardo that costs him Rs 3.4 Crore. Black Lamborghini Gallardo, Audi Q7, modified Maruti Gypsy  are in his collection.
#Shahrukh Khan
King of Romance, Shah Rukh Khan owns BMW i8 in his collection of luxury cars.
#Salman Khan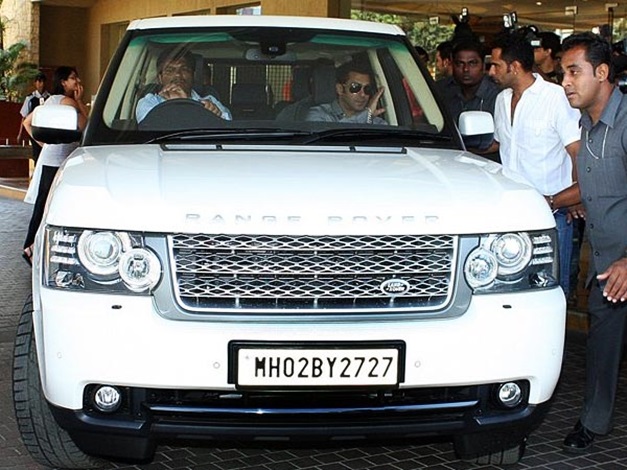 Sallu Bhai is having a huge collection of cars include BMW X6, Land Rover, Range Rover Vogue and Audi R8. His latest love is his white Lexus LX570 which costs approximately Rs. 1.5 Crores.
#Priyanka Chopra
Priyanka Chopra is the only actress in Bollywood to own customized Rolls Royce, she also owns Porsche Cayenna, BMW 7 series white edition, and Mercedes Benz E-class.
#Ajay Devgan
Ajay Devgan loves fast cars. He was the first Indian to own a Maserati Quattroporte, which costs around Rs. 2 crores.
#Parineeti Chopra
She owns a white Jaguar  XJL 2 is one of the most expensive Jaguar models in the country and comes in the range of Rs. 1.2 crores to Rs. 1.9 crores.
#Hrithik Roshan
Hrithik Roshan owns many luxury cars, including Jaguar XJ, Porsche Cayenne and Mercedes S500, each of which cost around Rs. 2 crores.
#Sanjay Dutt
Sanju baba is a big fan of sports cars, as can be seen from his Ferrari 599 GTB, worth over Rs 3 crore. Sanjay Dutt gifted his wife Manyata Rolls Royce Ghost worth Rs 3 Crores.
#Akshay Kumar
The fitness freak, Akshay Kumar's collection includes Porsche Cayenne, Bentley, Mercedes and Ferrari. At present he is using Porsche Cayenne which costs Rs.2.5 crores.
Also Read