Sometimes you want a little flavor in your refreshment, don't you?? you can enjoy a refreshing summer beverage without all of the chemicals and sugar. So, here are few refreshing summer drinks to the rescue on a hot summer day!
#Lemonade
Nothing tastes more like summer than a refreshing glass of lemonade. Muddle 3 tablespoons of fresh mint in a tumbler. Add ice, 1 ounce rum, and 3/4 cup lemonade.
#Mint Tisane
In blender, puree strawberries. Stir strawberry puree into lemonade. There's nothing like the soothing digestive qualities of an herbal tea. Use fresh mint alone or in combination with lemon verbena.
#Strawberry Lemonade
Add strawberries to lemonade for a fruity twist on a classic summer drink. Use homemade lemonade or a sugar-free store-bought version.
#Watermelon Slushie
We combined antioxidant-rich pomegranate juice with fresh watermelon and ice to create this ruby-red slushie.
#Orange-Pomegranate Green Tea
Combine chilled tea and pomegranate juice, add a few cubes ice and pour in orange juice. Add an orange slice to the side of the glass for garnish and pop in a straw!
#Sparkling Lime Mint Quencher

Freshly squeezed lime juice,fresh mint leaves and pure maple syrup add the first 3 ingredients to a large glass, add a few cubes ice and a few half slices of lime to each glass, if desired.
#Orange Sports Drink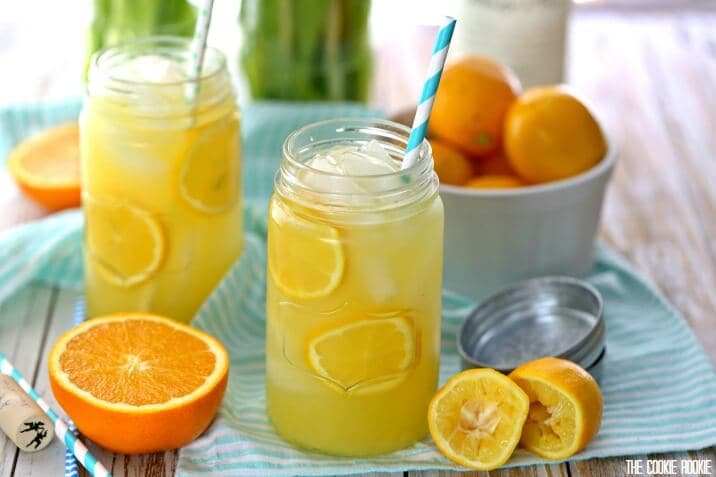 Heat 1/2 cup of the water to boiling, remove from heat, add honey and sea salt, stir until dissolved. Add the remaining water to a pitcher, add the honey water, orange and lemon juice, stir to combine. Refrigerate until ready to drink.
#Sparkling Pomegranate Juice
Add ice to a glass, pour in pomegranate juice, seltzer water and lemon. This recipe only takes 2 minutes to make and features one of nature's super foods, the pomegranate.
#Hot Pink Cooler
Add to the blender, beet and ginger root, blend until combined. Add orange and lemon juice, blend until beet is thoroughly blended. Pour over ice and enjoy!
#Southern Style Sweet Tea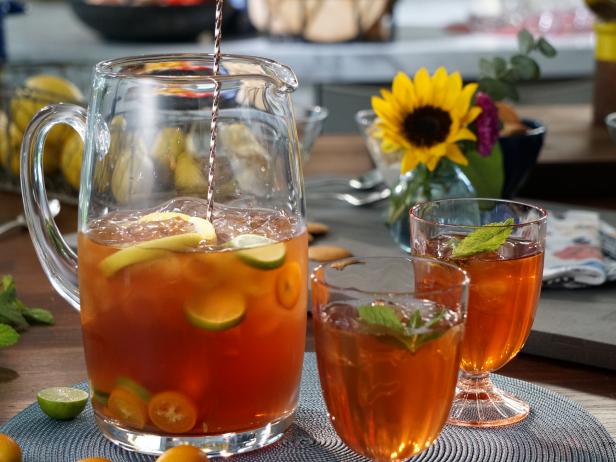 In a small saucepan over medium-high heat, bring 2 cups water to the point of steaming, remove from heat and add tea bags. Allow tea bags to steep for 8 minutes. Remove and discard tea bags, add honey, stir to combine. Add 6 cups chilled water to a half gallon pitcher, next add the tea and stir. Add sliced lemons along with fresh mint leaves. Sever over ice and enjoy!
Also Read